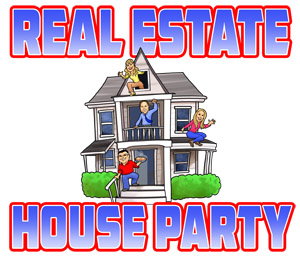 This week Kathy is on the beach and Tony is golfing. Rick handles the hosting duties and welcome Lou Chinnapi from Arch Mortgage Insurance.
Real Estate Attorney Rick Carter and Lou Chinnapi discuss a variety of topics including:
There's more inventory on the market right now
Rates are coming down again
You can get Private Mortgage Insurance (PMI) on a refi
How much equity do I need to avoid PMI?
Joe shares some negotiating techniques
What ways can I stop paying private mortgage insurance?
What is a HomeReady loan?
Is Rick buying the farm?
June is home ownership month
What's the best thing about being a bank teller?
What happens at a home buyer class?
Should I give up my home inspection contingency?
Do I really need title insurance?
If you need a Real Estate Team that can walk you through the purchase of your new home start with Carter Law offices. All that and much more on this week's episode of Real Estate House Party recorded this and every week at The Studio 21 Podcast Café and hosted on The United Podcast Network!