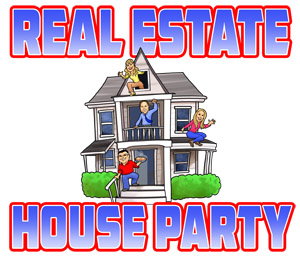 This week Rick, Kathy and Tony are all by themselves. Will there ever be another guest?
Real Estate Attorney Rick Carter, Para Legal Extraordinaire Kathy Holtshouser and Comedian Tony V discuss a variety of topics including:
How did the promotional video come out?
How do broker's get leads?
What is floor time?
Tony is all about psychology – he has a degree in psychology
Some of Tony's friends have houses
Brokers need to ask current clients for referrals
To get referrals, a broker needs to provide exceptional service
How many houses can a good broker sell in a month?
Rick recommends doing a title search when the house is listed
What is an order of conditions?
Does Rick have a lot of troubles?
Brokers need to set expectation with clients from the start
If you need a Real Estate Team that can walk you through the purchase of your new home start with Carter Law offices. All that and much more on this week's episode of Real Estate House Party recorded this and every week at The Studio 21 Podcast Café and hosted on The United Podcast Network!